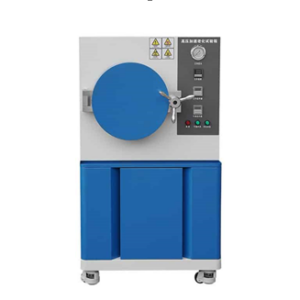 Stability testing and determining the shelf-life of pharmaceutical products are crucial processes in the pharmaceutical industry. Humidity chambers play a vital role in these endeavors by providing controlled environments for assessing the effects of humidity on drug stability over time. In this article, we will explore the applications of humidity chambers in the pharmaceutical industry for stability testing and shelf-life determination, highlighting their importance and benefits in ensuring the quality and efficacy of pharmaceutical products.
Creating Controlled Humidity Conditions:
Humidity chamber offer the ability to accurately control and maintain specific humidity conditions required for stability testing. Stability studies involve subjecting pharmaceutical products to different temperature and humidity levels to simulate various storage and transportation conditions. By maintaining precise humidity settings, researchers can evaluate the impact of moisture on pharmaceutical products, including potential degradation, physical changes, chemical reactions, and loss of drug potency. The controlled environment provided by humidity chambers ensures consistency and reproducibility in stability testing, allowing for accurate assessment of product stability.
Assessing Drug Degradation:
Humidity can significantly impact the stability and degradation of drugs and pharmaceutical products. Exposure to high humidity levels can induce hydrolysis, oxidation, and other chemical reactions, leading to the degradation of active pharmaceutical ingredients (APIs). Humidity chambers provide pharmaceutical researchers with the ability to subject products to specific humidity conditions over extended periods, facilitating the observation and measurement of drug degradation parameters. This information is crucial in determining the shelf-life of pharmaceutical products, establishing appropriate storage conditions, and ensuring product quality and efficacy.
Accelerating Aging Studies:
Humidity chambers allow for the acceleration of aging studies in pharmaceutical stability testing. By exposing drug samples to elevated humidity levels within a controlled environment, researchers can simulate long-term storage conditions effectively. This acceleration enables the evaluation of drug stability and degradation mechanisms over compressed timeframes, providing valuable data for determining shelf-life and storage recommendations. Humidity chambers offer a cost-effective and efficient approach to predicting long-term viability through accelerated aging studies, reducing the time required for stability testing.
Establishing Shelf-life and Storage Recommendations:
Humidity chambers are instrumental in establishing the shelf-life of pharmaceutical products and developing appropriate storage recommendations. By subjecting drug samples to various humidity conditions and monitoring their stability over time, researchers can determine the duration for which a product can be stored without significant degradation or loss of potency. This data enables pharmaceutical companies to set appropriate expiration dates and provide storage guidelines to ensure the integrity and efficacy of their products. Shelf-life determination is crucial for regulatory compliance, quality assurance, and patient safety.
Testing Different Packaging Materials:
Humidity chambers are also utilized to test the performance of different packaging materials used in the pharmaceutical industry. Packaging plays a critical role in protecting drugs from moisture, light, and other environmental factors that can contribute to degradation. Humidity chambers allow researchers to subject packaged drug samples to controlled humidity conditions, evaluating the effectiveness of various packaging materials and designs. This testing ensures that the packaging can maintain the required moisture barrier, preventing moisture ingress and preserving the stability of the drug product.
Complying with Regulatory Requirements:
Humidity chambers play an essential role in meeting regulatory requirements in the pharmaceutical industry. Regulatory bodies such as the United States Food and Drug Administration (FDA) and the International Council for Harmonisation (ICH) have specific guidelines regarding stability testing and shelf-life determination for pharmaceutical products. Humidity chambers provide a standardized and controlled environment that allows pharmaceutical companies to conduct stability studies in compliance with these regulatory requirements. This compliance ensures that the pharmaceutical products meet the highest standards of quality, safety, and efficacy.
Conclusion:
Humidity chambers are invaluable tools for stability testing and shelf-life determination in the pharmaceutical industry. By creating controlled environments that mimic a range of humidity conditions, these chambers enable researchers to evaluate drug stability, degradation mechanisms, packaging performance, and establish appropriate storage guidelines. The data obtained from humidity chambers assists pharmaceutical companies in ensuring the quality, efficacy, and safety of their products, meeting regulatory requirements, and providing patients with reliable and effective medications. In an industry driven by innovation and patient well-being, humidity chambers are indispensable in ensuring the integrity of pharmaceutical products throughout their shelf-life.